Today I will tell about some most Interesting Gadgets, Some these gadgets you use in daily life…Without wasting time so let's start…
Learn:
20 Interesting Gadgets
1. Alarm Clock And Coffee Maker
The Barisieur is a premium alarm clock that eases you into your morning with the soothing sounds of bubbling water along with the smell of the freshly brewed coffee or loose leaf tea.
2. Crazybaby Auto Levitating Speaker with Subwoofer (Black)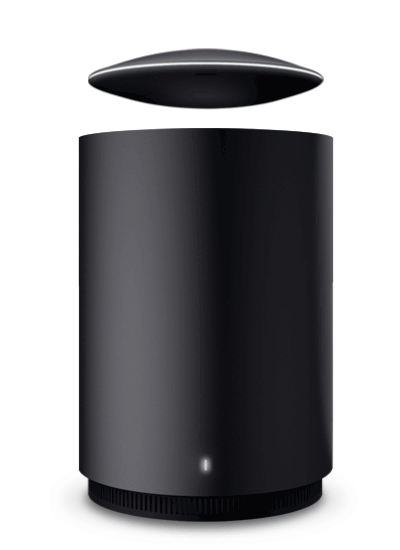 When music is playing, ufo shaped mars craft floats elegantly above the base it'll land slowly on base when low-battery and starts charging with built-in wireless capabilities crazy baby app for iOS and Android makes your music experience more simple and fun Advanced microphone technology enables better calling experience 360° sound projection means no back of the speaker and everyone gets the best sound in the room. Read More
3. Portable Air Conditioner And Cooler
Take Icybreeze anywhere! It's the perfect way to beat the heat with a constant breeze of cold air up to 25 miles per hour, at a temperature up to 35 degrees below the outside temperature.
4.  Bluesmart — Carry-On Bag
Bluesmart is a high-quality carry-on suitcase that you can control from your phone, like a boss. From the app, you can lock and unlock it, weigh it, track its location, be notified if you are leaving it behind and find out more about your travel habits. You can also charge your phone 6 times over with a built-in battery. Buy
5. Hush — Smart Earplugs
In this list, the 5 digit is very interesting gadgets, this gadget
These gadgets are for people who do not want to hear your husband's snoring, your alarm clock and many things you do not want to hear!
These earplugs will erase your problems and let you focus on the things you really want to hear.
6. Ritot — Projection Watch
The easiest and new way to check time! Ritot can also project many more Twitter notifications like text messages, your email, calendar, and weather.
7. Cocoon Indoor Home Security
COCOON IS HOME SECURITY WITHOUT THE HASSLE: The smart all-in-one smart security system sets up in seconds, is controlled by your smartphone, and covers more of your home thanks to our unique Subsound multi-room protection technology. With Cocoon you can relax knowing who and what you care about most are protected. The built-in HD camera works night and day notifying you via the app as soon as Cocoon thinks something unusual is happening, meaning you'll never miss a moment. Protecting your home has never been easier. Buy
8. Adobe Ink and Slide Creative Stylus for Apple iPad
Adobe Ink is a fine-tip, pressure-sensitive pen built using Adonit Pixelpoint technology to give you greater creative control and unprecedented precision. Adobe Slide is a digital ruler that lets you draw any shape on your iPad-including straight lines, perfect circles, classic French curves, and more. Together, they're a creative toolkit that makes sketching and drawing more natural and fluid. Buy
9. Pearl Compact Mirror USB Rechargeable Battery Pack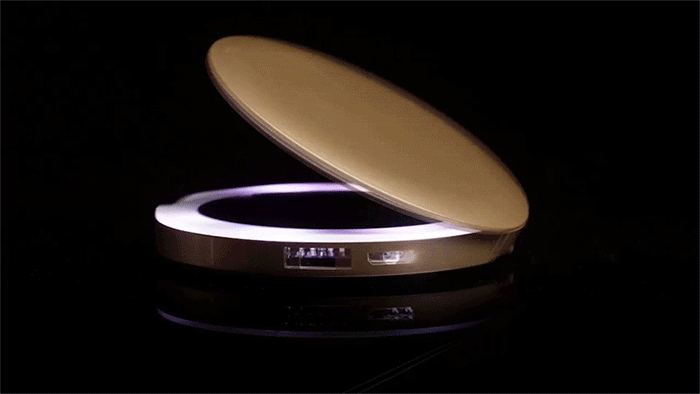 The Pearl is a stylish compact mirror with an integrated battery pack that can charge small USB powered devices. The Pearl's slim and lightweight design makes it extremely portable, fun to use, and the perfect accessory for any occasion. With its 3000mAh capacity, the Pearl can provide an ample amount of power to a smartphone as well as many other USB powered devices such as a tablet, speaker, or even a motorized fan! Buy
10. Frameworks One
Frameworks One is a beautifully designed backlit display made for your best photos and memories. Made for photo-lovers, by photo-lovers
11. Haiku Fan With SenseME Technology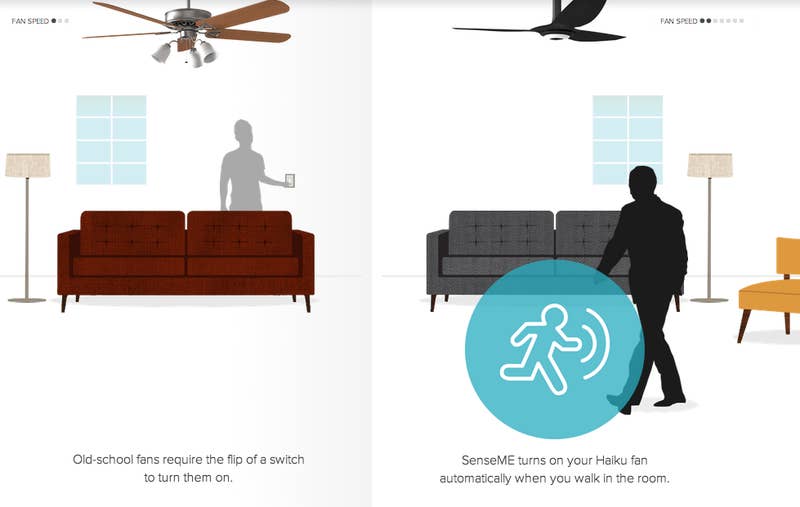 This fan is able to recognize when someone leaves or enters a room and then turns on or off accordingly. It will also adjust the fan speed based upon the desired temperature.
Patent-pending SenseME technology is available on all indoor Haiku fans and lights, adjusting the products' operation based on changes in the environment and your personal preferences. The end result: a more comfortable, convenient and efficient home.
12. Vessyl Personal Hydration Tracker
The drinking receptacle that knows what you're drinking, Vessyl can track a plethora of things: how many calories you ingest, if you're hydrated enough, if you're going to get jittery from too much caffeine, how to time your beverage intake to get a good night's sleep, and so much more.
13.  SmartMat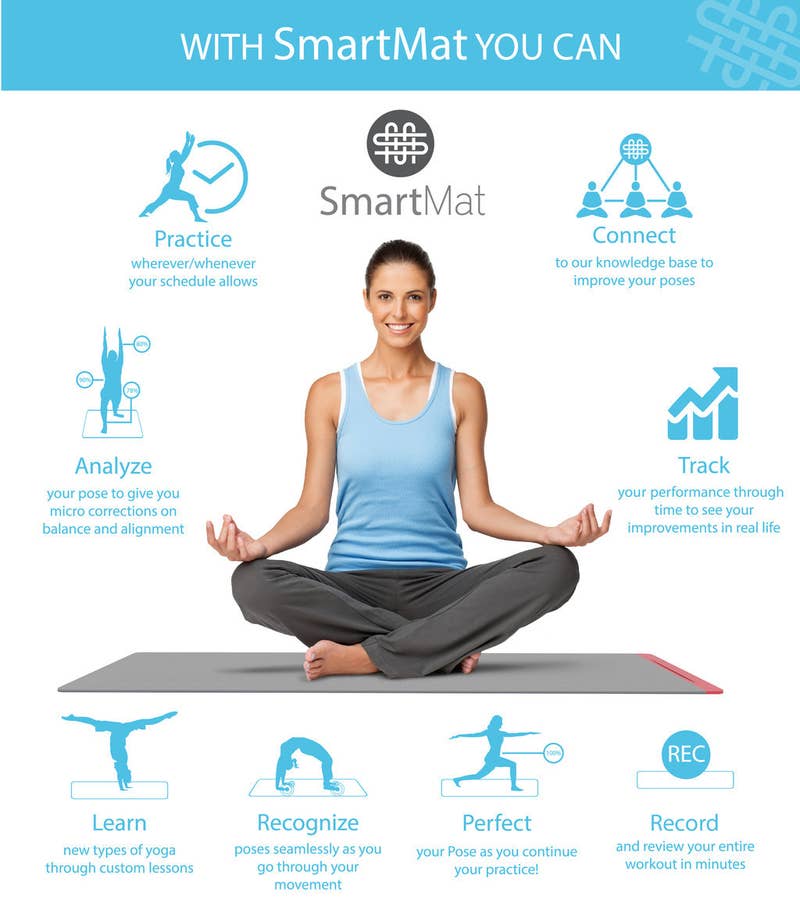 A responsive Yoga mat that helps you start, improve and refine your yoga practice.
14. Bistro: A Smart Feeder Recognizes Your Cat's Face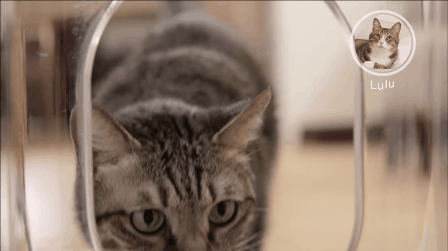 Sung is the co-founder of Bistro, a smart cat feeder that has the power to recognize your feline's face in order to distribute and then track its food intake. It can also tell your cats' faces apart to prevent jerky tendencies of stealing the food that is rightly their brethren's.
15.  Grillbot Robotic Barbecue Grill Cleaner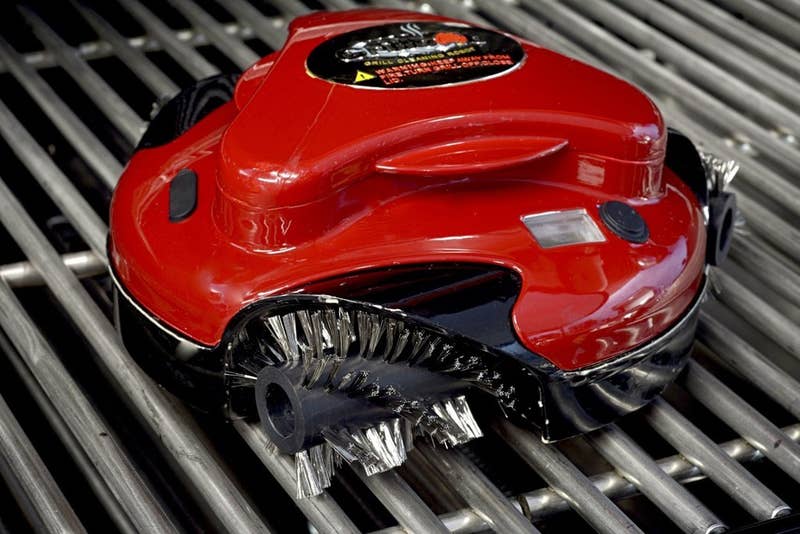 Put an end to scrubbing, brushing and scraping a dirty grill!
The Automatic BBQ Grill Cleaning Robot tackles your charred, dirty grill, whether it's hot or cool.
16. ShotTracker for Basketball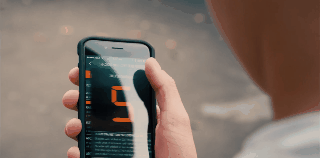 ShotTracker wearable technology for basketball automatically tracks shot attempts, makes, and misses. Slide the wrist sensor into the wristband or shooting sleeve (sold separately), attach the new sensor to the net, launch the app and start shooting. Endorsed by World Champion Klay Thompson. Buy
17. Patch Of Sky
The patch of Sky is a set of three Internet-connected ambient lamps, enabling to share in real-time the sky above us with loved ones, wherever they are.
A patch of Sky integrates with personal spaces, at home or in the office. Each lamp is called after ancient Egyptian weather deities – Amun the god of wind, Set the god of storms and Tefnut the goddess of rain – while the mirrors composing the lamps come in three different sizes.
18.  Tool Pen

We use tools very often, lose the bolts, tighten the screws, or make something repaired. However, we always store these tools in the drawer or somewhere without conspicuousness, because most of them are so heavy, bulky, and ugly!!  You don't want to carry them in your bag or pocket, not to mention showing off with others.
19. Kangaroo Light
KANGAROO LIGHT is a playful, practical personal light. It has been ingeniously designed to be programmed and fit your lifestyle, illuminating those darker moments.
20. Jumbo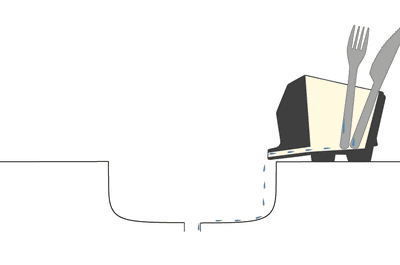 Sometimes, a runny nose can be a big plus. Jumbo the elephant will be more than happy to drain all excess water from your wet cutlery straight into the sink.
---
Read: